Hackathon – 5 years later
During summer 2014 we organized our first hackathon.
The rules are simple and are still up to date: The subjects are suggested by anyone in the company and there is no defined framework nor limit on what they can be although they often fall in the same categories, I'll come back to that.
Anyone can show interest in any of the proposed subjects and then work on it. In practice though, participants are mostly people from technical teams. Teams are formed and work on their topic from Thursday morning until Friday 4pm. They can even work late or at night if they wish to.
To make sure our contestants stay in good shape during that period, complimentary breakfasts are served, snacks are available and pizzas are ordered on Thursday evening.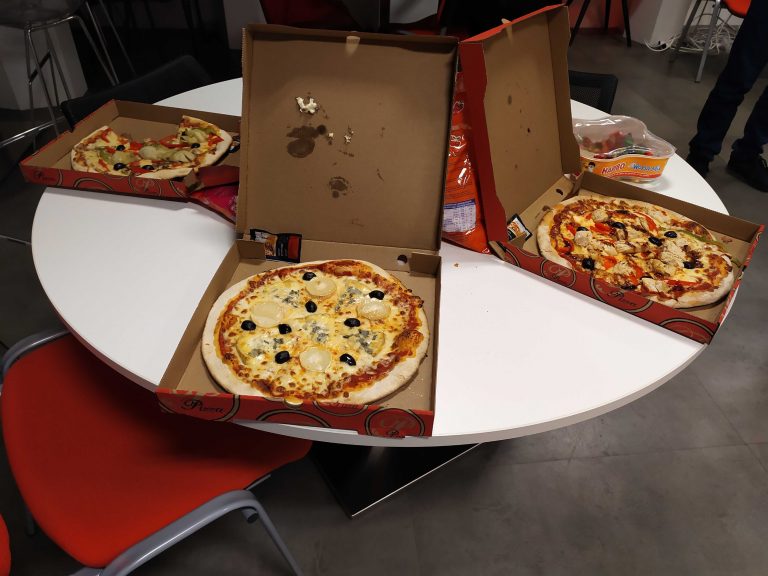 On Friday at 4pm, each team presents its work and has 5 minutes precisely to explain what they did. There can be slides and there is often a demo. A vote takes place just after the presentations to nominate the favorite projects and the three best teams are awarded prizes.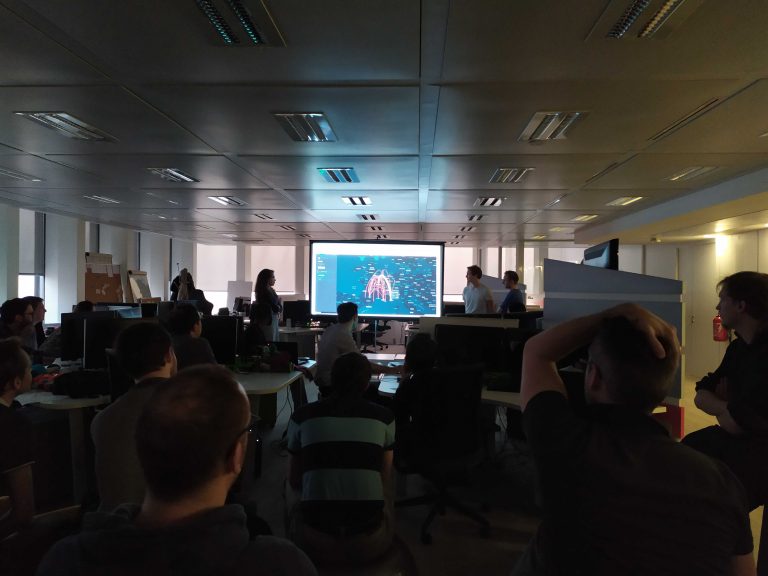 Generally, the subjects proposed and chosen fall into three main categories:
A killer feature using our products that didn't make it sooner in our roadmap and that usually comes with a big wow effect (these ones are usually winners).
Something useful to improve the way technical teams work.
Fun projects that are usually very creative ways of hacking our products or the tools we use everyday.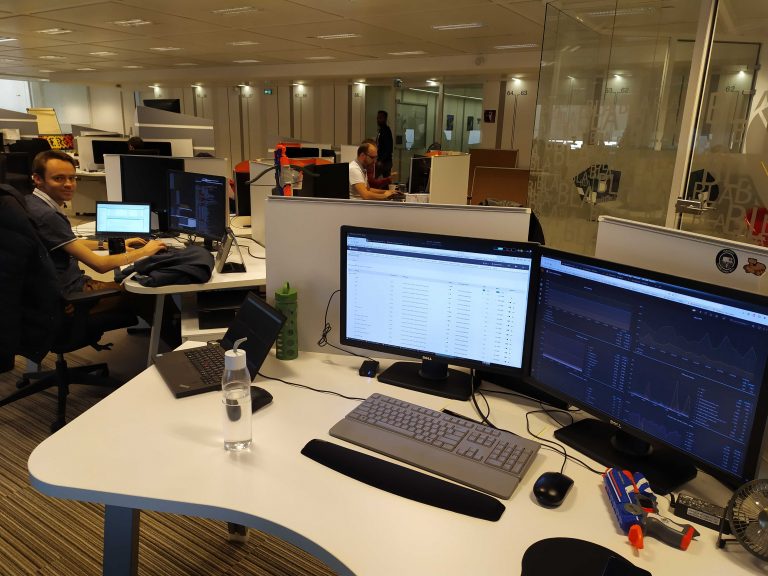 In January, we threw our ninth hackathon and a few things have changed since the first edition. Ludovic, who was in charge of the organization previously, introduced mini challenges that allows teams to win extra points in exchange for a small amount of their precious time. Although he left the company, we keep up with this tradition. This year the challenges were as follows:
The first one was a speed test on a mathematical riddle:


The 91 Intersec employees stand in a circle, holding hands. 81 hold the hand of a man and 20 hold the hand of a woman.
How many women are there at Intersec?

The second challenge was a programming tournament inspired from http://www.rpscontest.com/submit with a twist: the random move could only be used for the first move.
The third challenge was also a speed test. The goal was to go to the following riddle website and to tell what was on the image of the fifth page (without cheating): http://www.mcgov.co.uk/riddles/level1.html
The quality of the resulting projects has also greatly increased over the editions and all these stories deserve to be told. This is what the articles to come are about.
Posted on Mar 3, 2020 at 17:40